The screen-printed t-shirts I ordered just arrived. They are awesome and for sale! Here they are, in no particular order:



"I feel pretty"
Med & Lrg
$22
Note the girly sleeves. If you know me, keep this in mind: the medium fits me perfectly. Two mediums printed funny and are available for $10 each.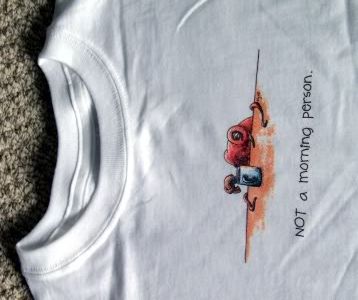 "Not a morning person"
Sm, Med, & Lrg
$22



"Cthulhu"
It's a nice dark brown color with red eyes and cream text - the photo is all washed out.
Med, Lrg, & XL
$15
Idea from a friend - visit his website at www.wanderingmen.com!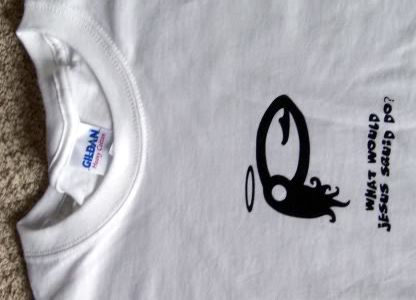 "WWJSD"
Sm, Med, Lrg, & XL
$15



"Free hugs"
Sm, Med, Lrg, & XL
$10

Prices include any applicable tax, but not shipping, which is an extra $7, OR I can deliver it to you at a con. E-mail me to purchase: meg AT meglyman.com !

:D